Okay it's getting to its final stages now which is great: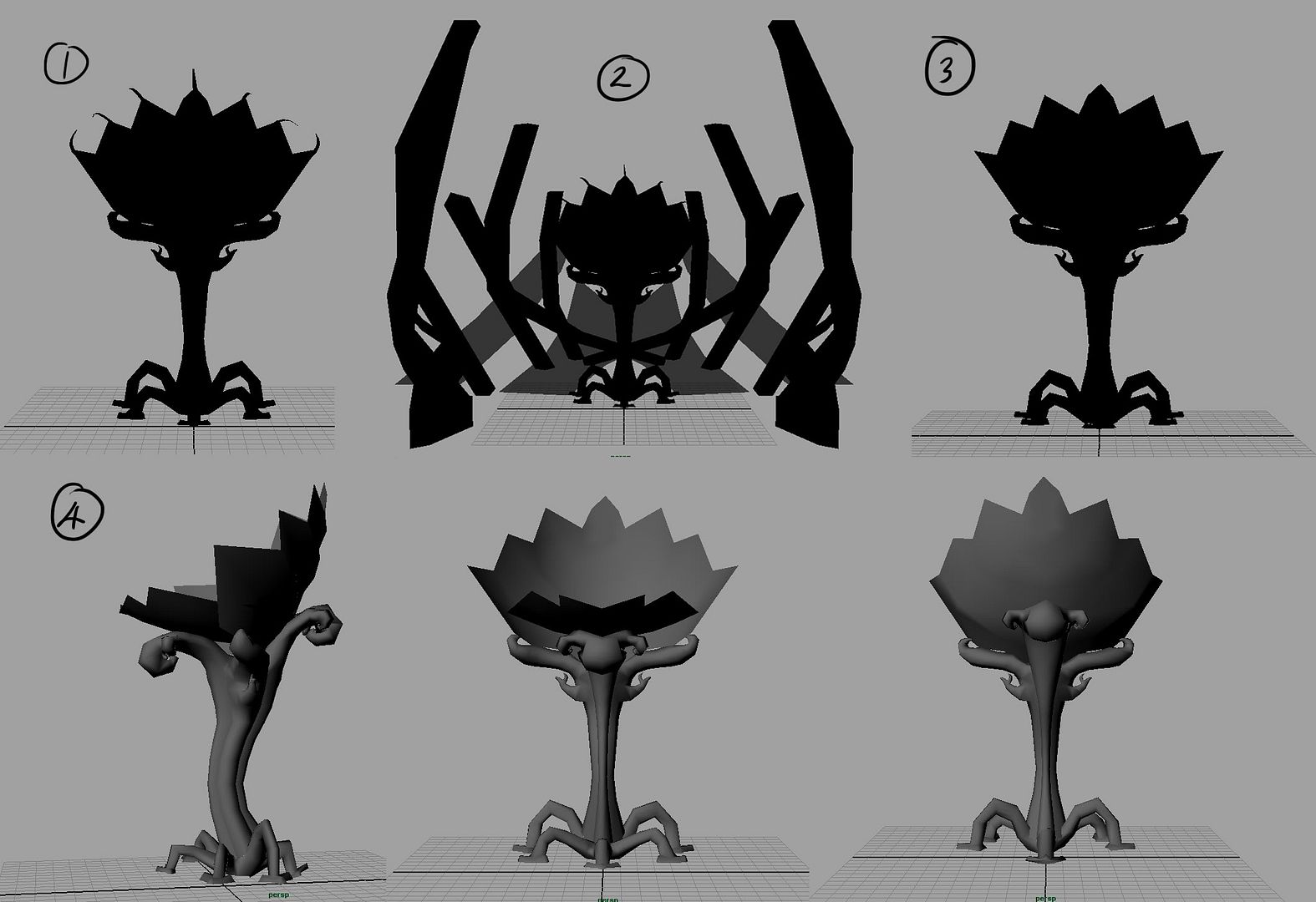 Silhouette 1 and 3 are only mildly different as 1 has spindly bits emerging from the ridges in the back shell. The reference for this is a combination of a scorpion shell and the beckonging seaweed curls. Th curls on the cauldron, seen best in the bottom images, are going to be a recurring theme, as well as the idea of having 6 of some things. The cauldron will have 6 legs, there are 6 tall beams around it. All because the Sea Witch is large part octopus and would have 6 legs and 2 arms.
Also, the back shell is now supported by the cauldron, it isn't moulded into it somehow, and the actual basin/pot part the sea witch would use is going to be half a shallow clam shell.
I think that once I get texturing and playing with lighting it'll sit really nicely in the scene. I've been playing around with the idea of having web-like transparency around the cauldron. There's a lot more experimentation to be done yet but it's looking good! I've been feeling really anxious about this project over the last week or so but things are looking up more now so, fingers-crossed, it'll all work out fine! :P