I've hit a bit of a road block with the Sea Witch's Lair so instead I decided to work a little more with Inari. I'm still unsure how she'll work out but she's been a lot of fun so I thought I'd have a go at a portrait of her below: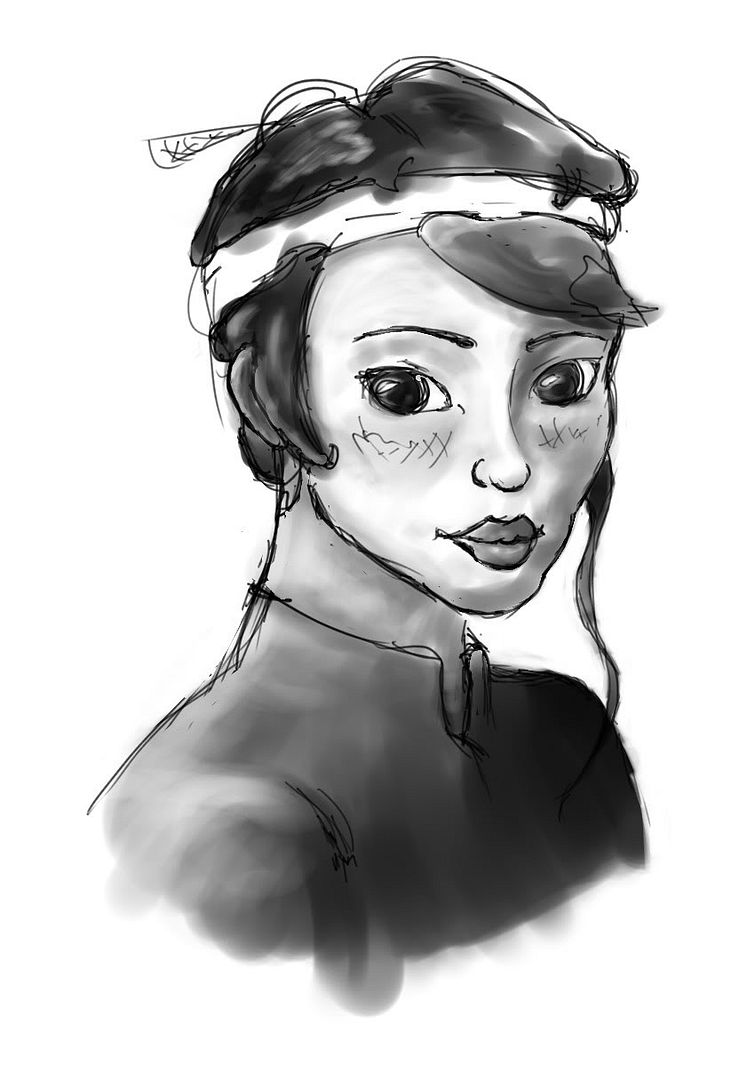 The reason it's so messy is because I don't have Photoshop on my shiny new PC yet ao I'm using some free software called
MyPaint
. It's been pretty nice actually, it's just let down by the fact it doesn't have any kind of select and move functions yet.
Looking forward to trying it with colour though! There are some really lovely examples of what can be achieved in this software
HERE
.