Below are a few of the rough, and fairly generic drawings I had put together over the last day or so:
It wasn't until yesterday afternoon, when I looked at my nocturnal animal influence map, that I noticed the image of an owl and I immediately knew it was my villain. I initially took a drawing from that photo but I then remembered this weird but absolutely amazing creature:
It's perfect! Holding its wing up like a cape makes it feel very Dracula (1931), and I love how theatrical it could be, so I went on to do some rough drawings shown below: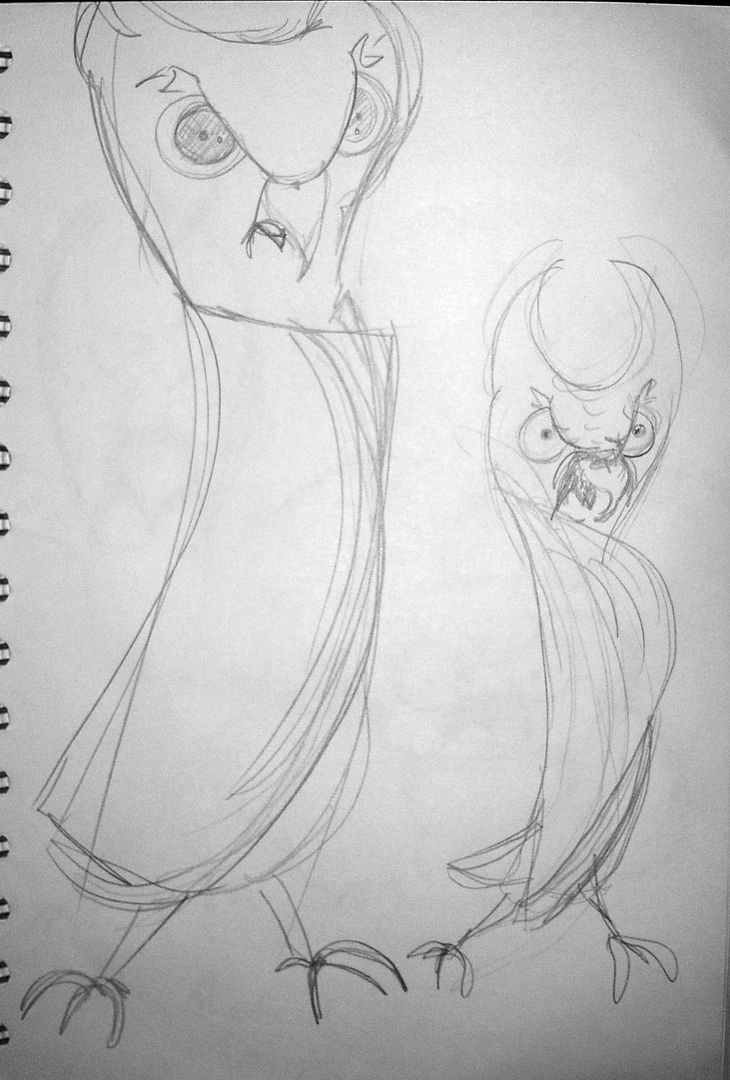 I'm really excited by this. He reads as such a theatrical, over the top villain, but one that's not entirely bright too. I'm unsure about whether he would turn from one form into the other or whether the squished version with his wings up would be his sidekick instead because they make quite a fun pair I think. In that case though, I don't think I could make both but we'll see how further character development goes.
I'm going to do a little more research into this world of theatrical films next, looking into recurring shapes within the costume designs. Once I've got the villain designed, I'll be able to picture those that are fighting against him a little easier. Good stuff! :D