I've decided to go in more of a 'Chibi' direction (large heads and very short bodies), so I grabbed a few images to draw from:
And had a go at translating them into two characters: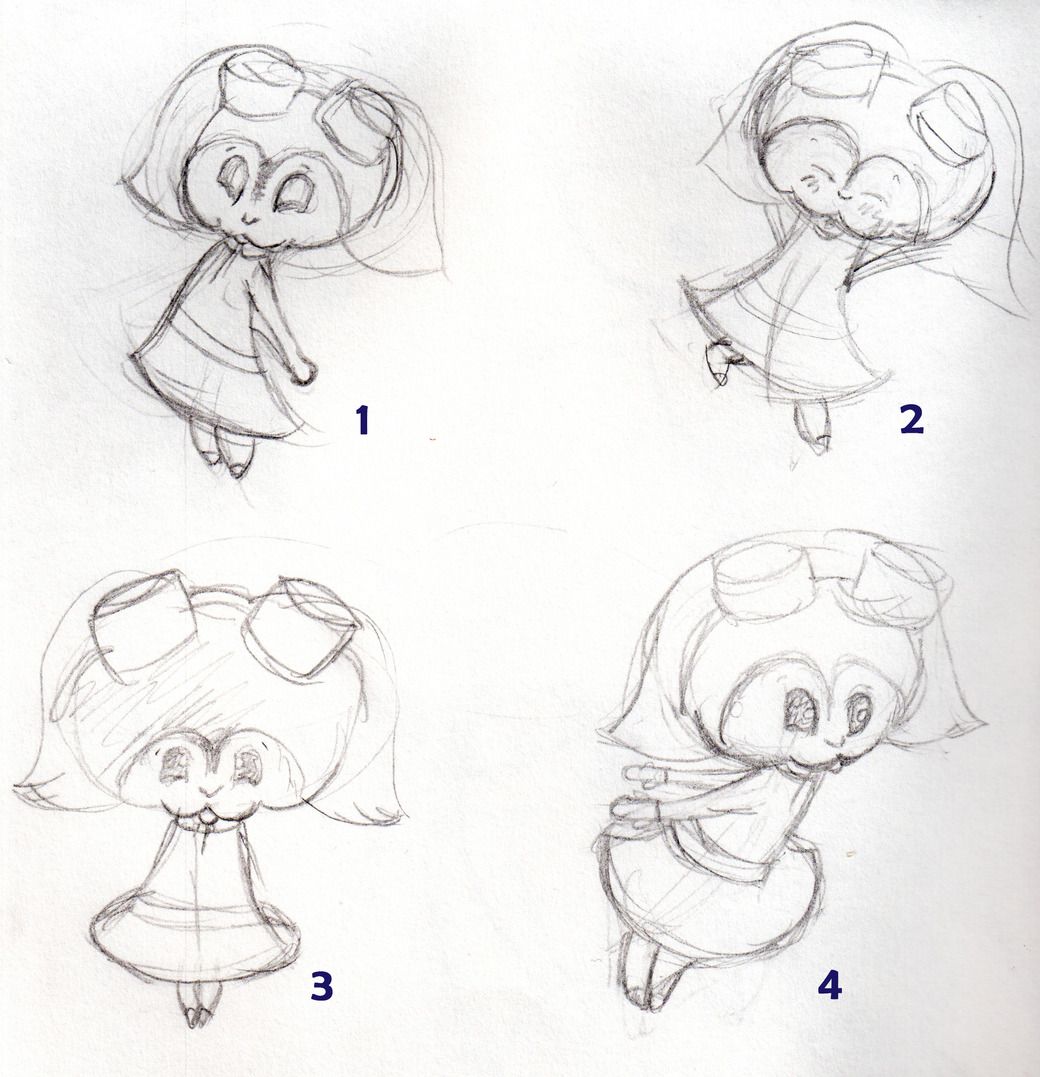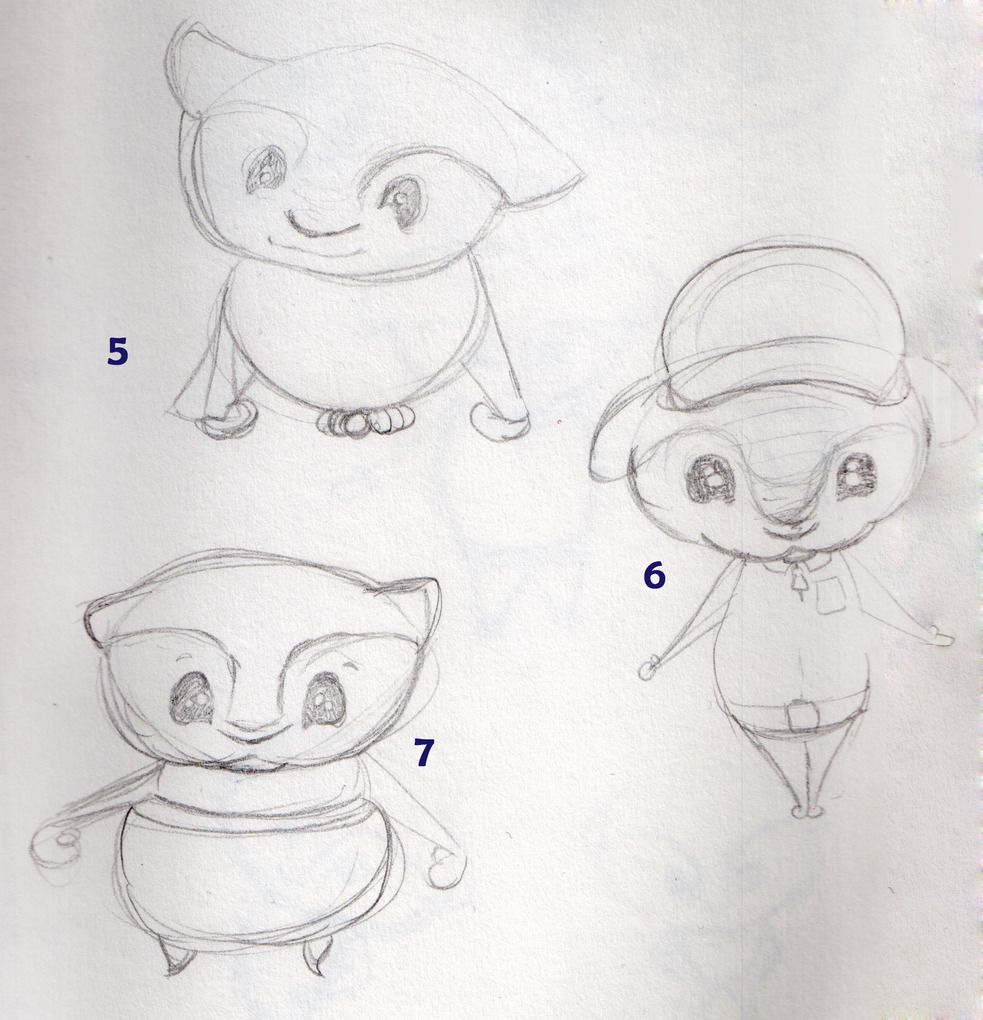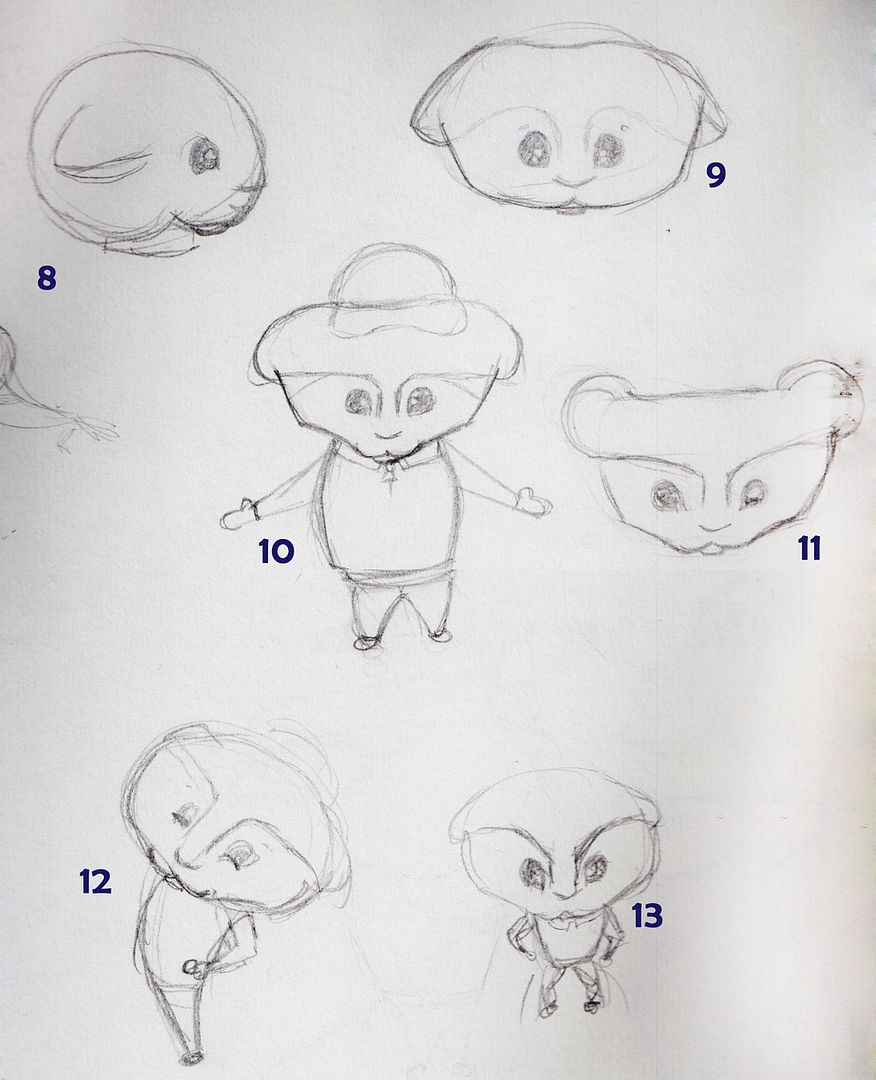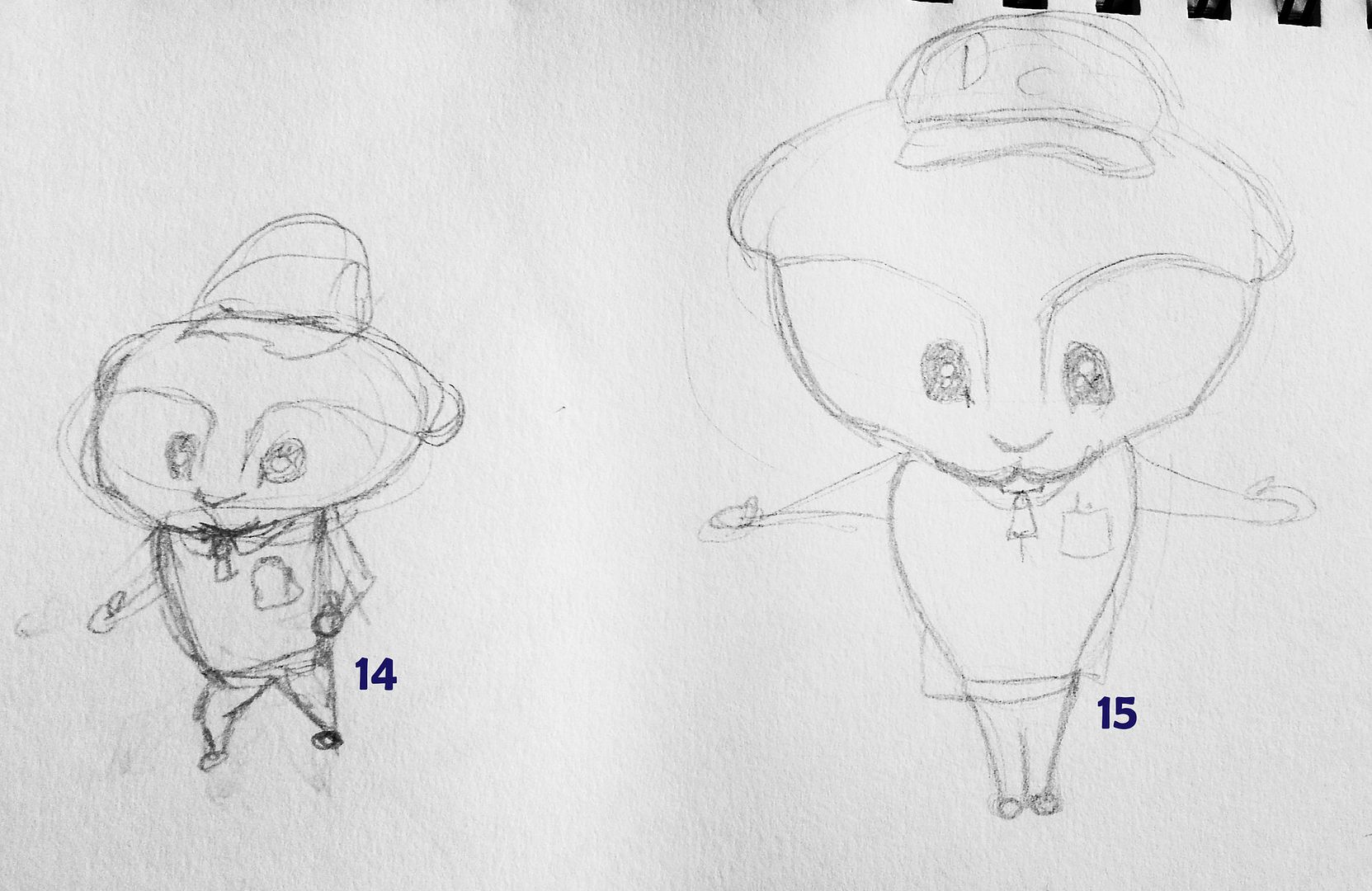 Some work and some don't. I wanted to have one boy and one girl character, and I think 3 is cute, but it's much harder to create a successful male. I think they'll both be the same type too as the head shape works, it's just making them charming enough and working out how his body should look. I feel like the male character is still missing something that the girl character has. I'll have to have a think about his character some more and go from there.
It's still coming along though and it's also given me a style to look at which is great, just have to avoid it being too 'anime' :)