I currently have the character line up
HERE
with amendments to the Villains shapes
HERE
.
I've started making sheets of colours for the characters now, starting with the goggle-wearing and coloufully-maned characters
HERE
.
It was mentioned that the fluffy creature was a little generic so I added a few extra fur tufts and hopefully his addition 'glow-in-the-dark' ability and patterns make him a little more unique.
Below are the colours for the rest of the 'goodies' with the villains to follow after: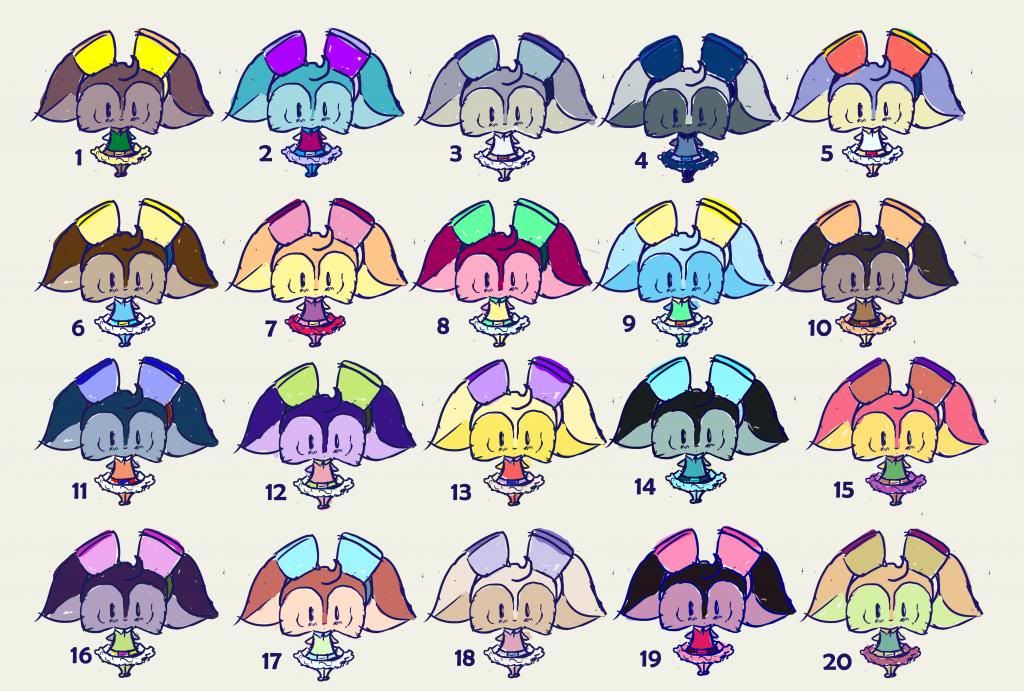 I like 17 and 6.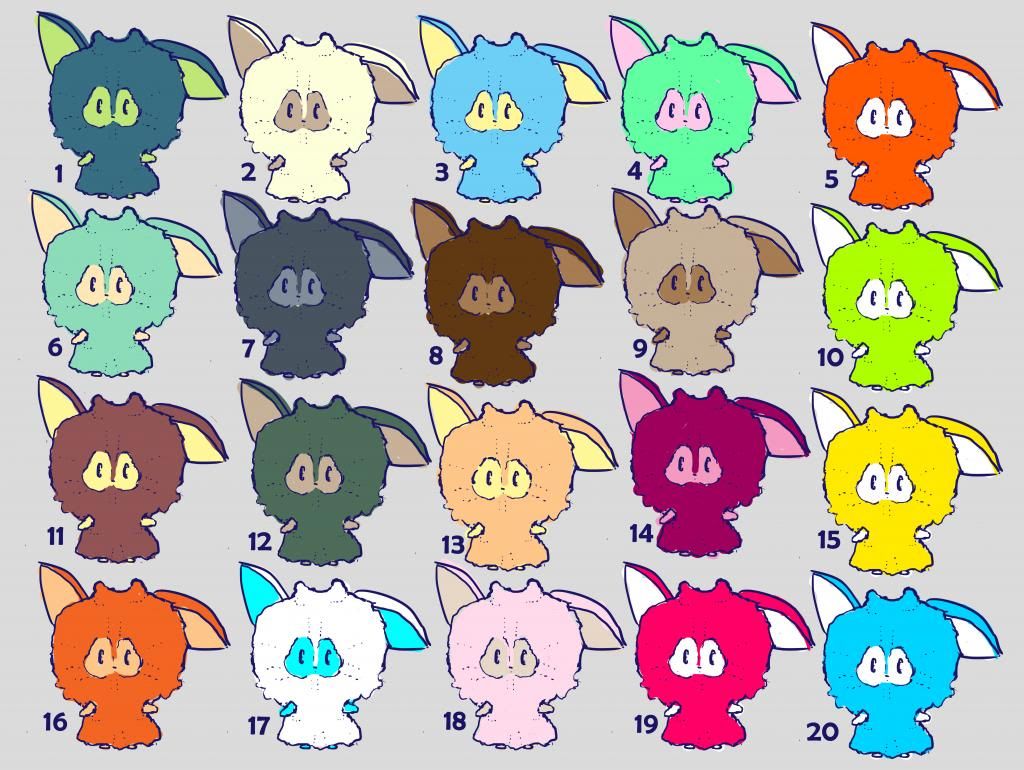 I like the idea that he's a little plain so I quite like 11 or 8.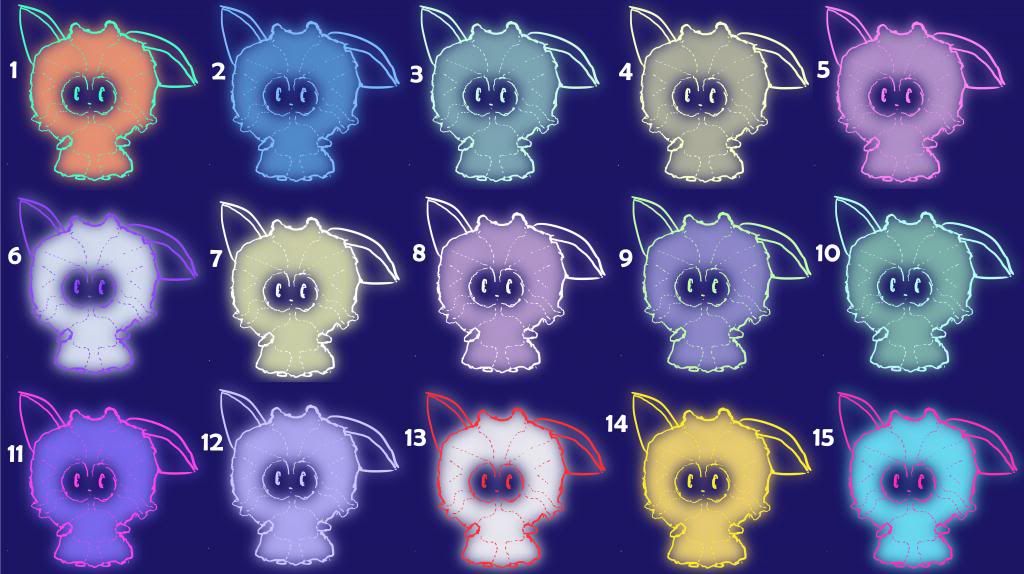 But when a light source is near him he, and a pattern on his fur, light up in a brighter colour, such as 12 or even 6.
Similarly, I like the idea that he's a little plain but lit up by its mane and lamp, so I quite like 16 and 8.
I think my favourites here are 5 and 6. They definitely make a good pair though :D
I didn't want to use any black in my world so I decided on the navy blue outline and a dark purple to represent darkness.
I'll be moving on to turnarounds next so I can start seeing them in 3D space, providing all the characters are up to scratch, design-wise. Any feedbacl is much appreciated! :D