So many amazing theme songs, so little time! Here are a few of the cartoons I'd like to use as reference later:
Visionaries:
One female knight named Galadria.
"
The only female knight among the Spectral Knights, hailing from Androsia. She possesses the totem of the Dolphin. Galadria is the love interest of Cryotek. Possessed of no staff, she is capable of driving the vehicles, but was never seen doing so in the series...In the comic books, however, she possessed a shield (a circular buckler), which was subsequently imbued with the Power of Healing (although not until issue 5). Her main adversary is Virulina. Unlike most women of her age, Galadria cannot perform domestic tasks such as sewing and cooking, though Cryotek is quite capable.
"
Her Nemesis is named Virulina, who is considered a much more interesting character.
Thundercats:
http://www.youtube.com/watch?v=CjaTkPYzK00 (can't embed)
Cheetara is the only adult female of the Thundercats.
She's seen to be as caring as she is brave.
A physically fit, strong and fast character.
Teenage Mutant Ninja Turtles:
http://www.youtube.com/watch?v=Gn5iCn_T68c (Can't embed)
She-Ra:
Castaspella: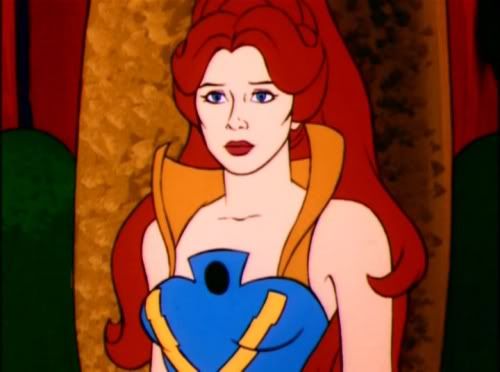 Netossa:

Queen Angella:
Glimmer:
Frosta: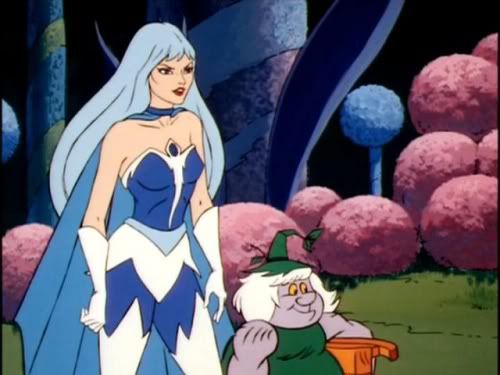 He-Man:
Dungeons & Dragons:
Some of these will be used for character ideas, narrative and some I just like as reference on this subject. Lots of good stuff though! :D