Here are the rough designs I've come up with today: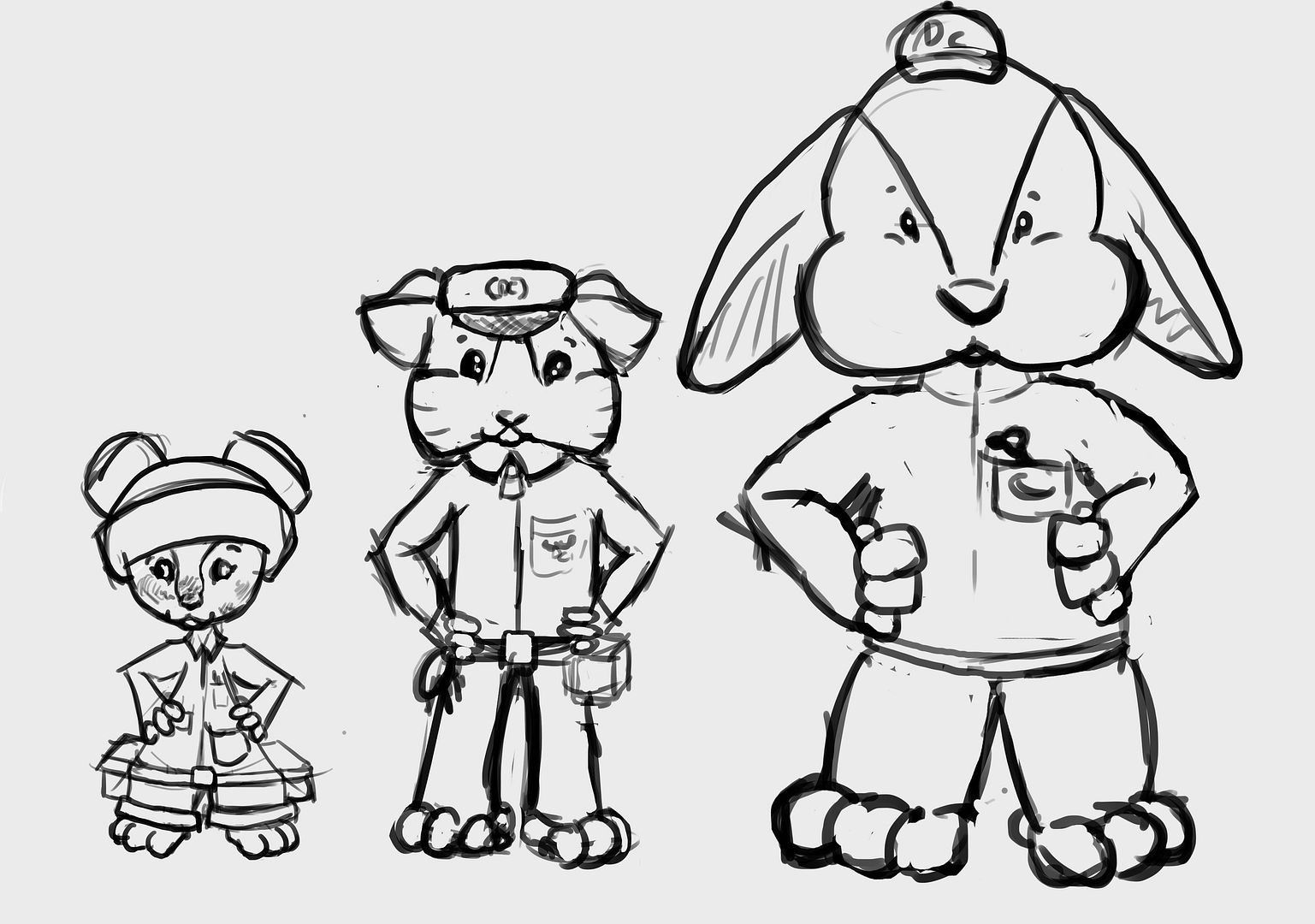 Natty, Captain Prim and Spruce.
I came up with these because I chose a few animals that I know I had a connection with when I was younger: a hamster, a guinea pig and a rabbit. I liked the idea of using animals that children have as pets so I thought I then started breaking them down into shapes. Here are their simplified forms:
I then used these shapes above to draw the characters.
I then broke down some various vacuum designs into shapes and silhouettes: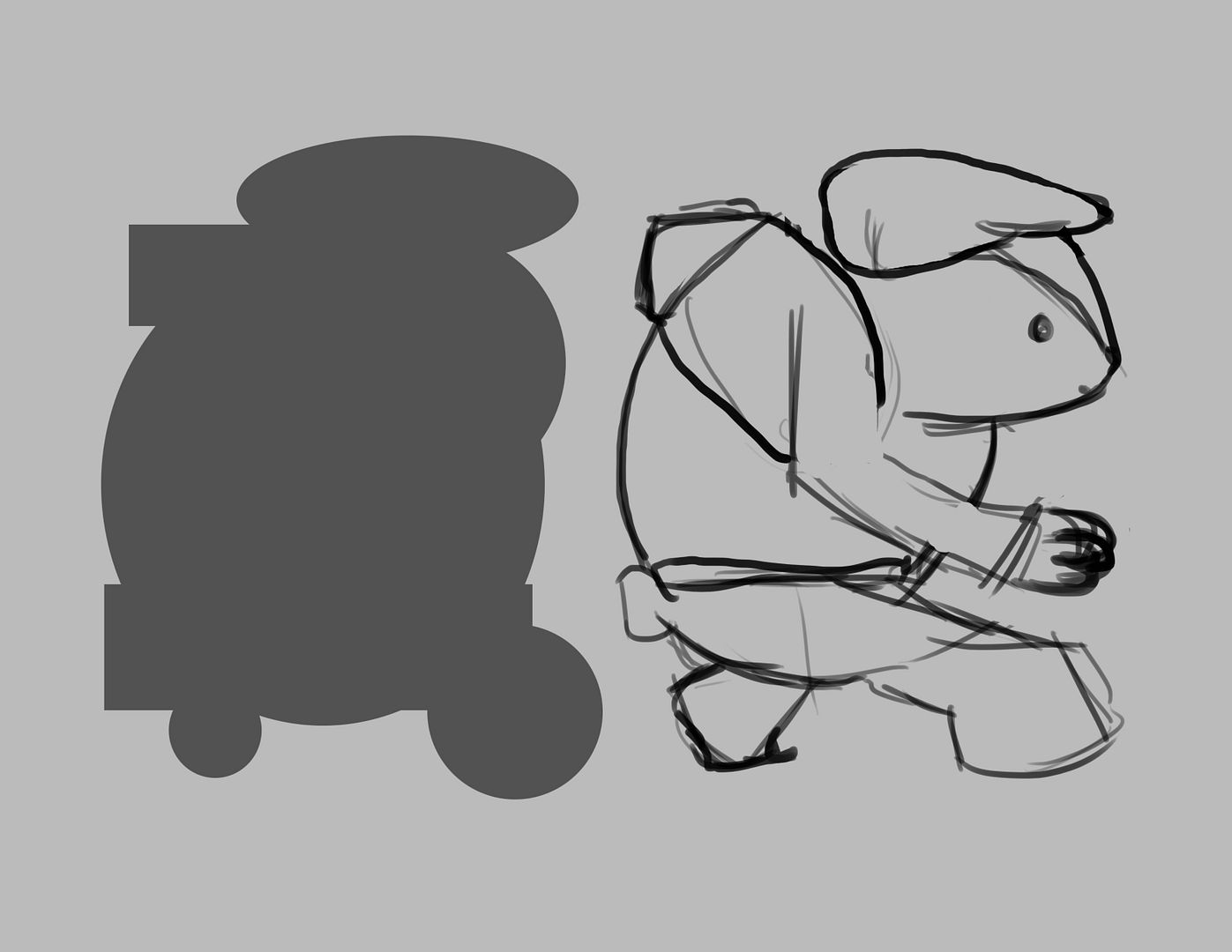 Trying but struggling a little, to get a form from the shapes.
Here are some various sketchbook drawings: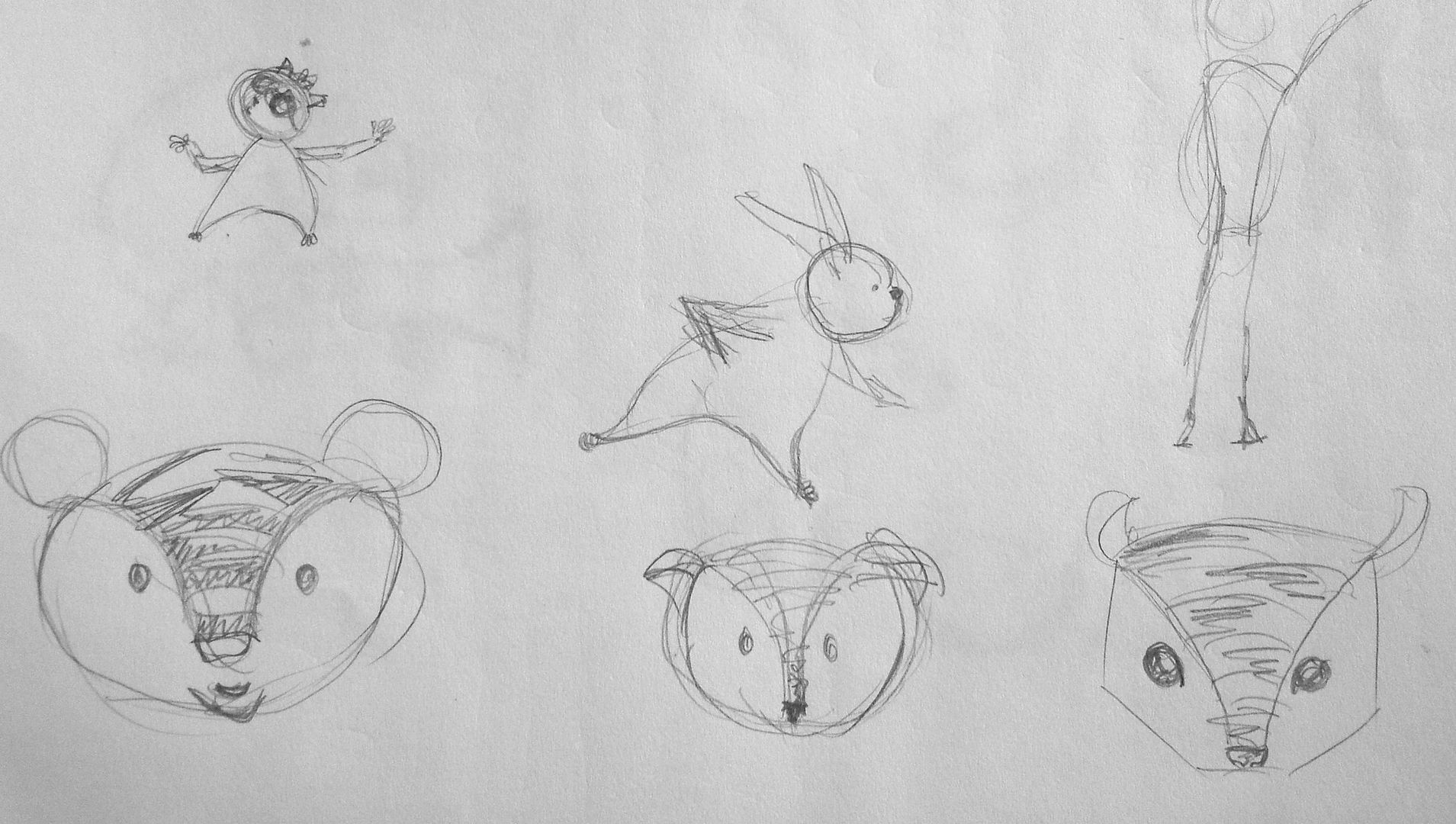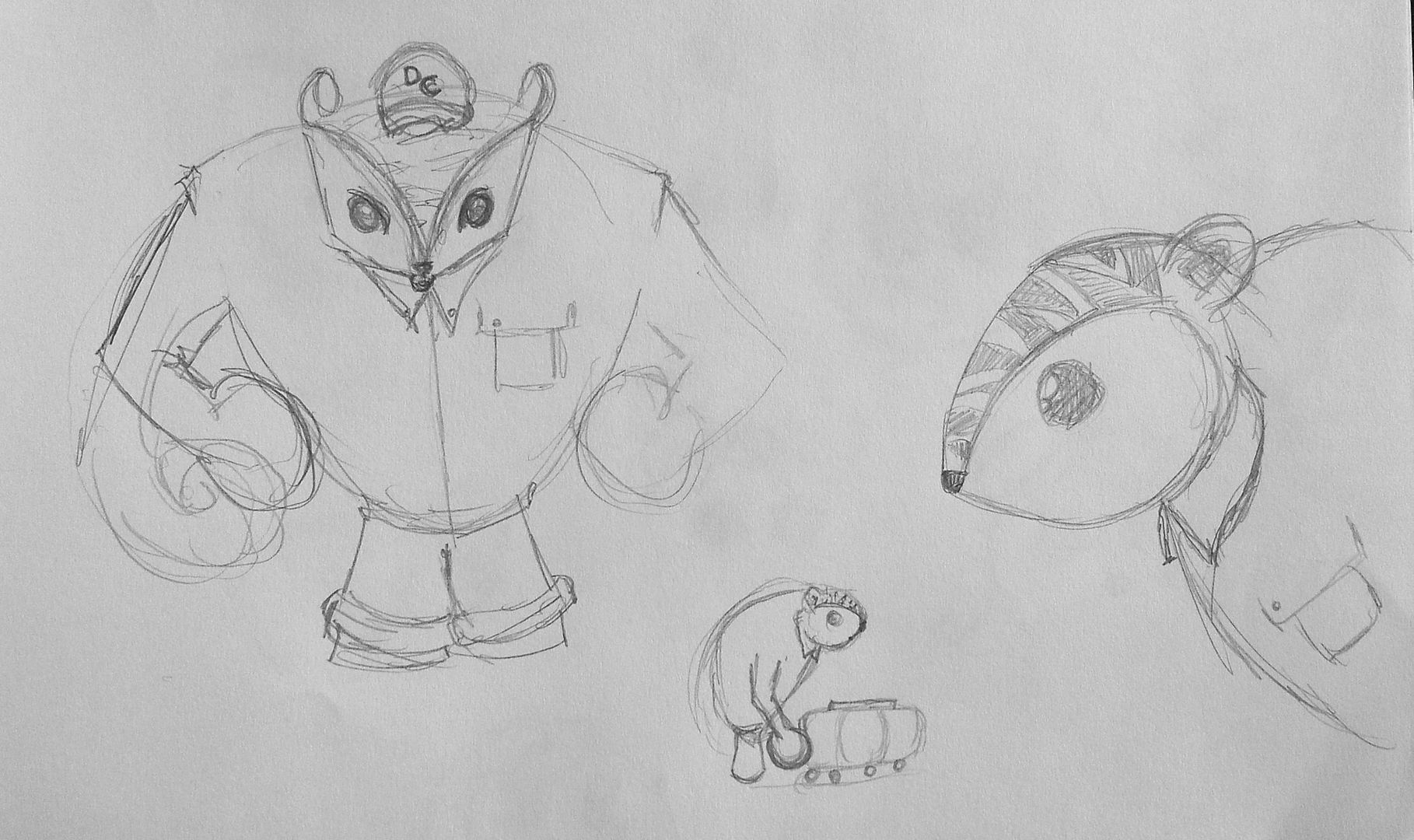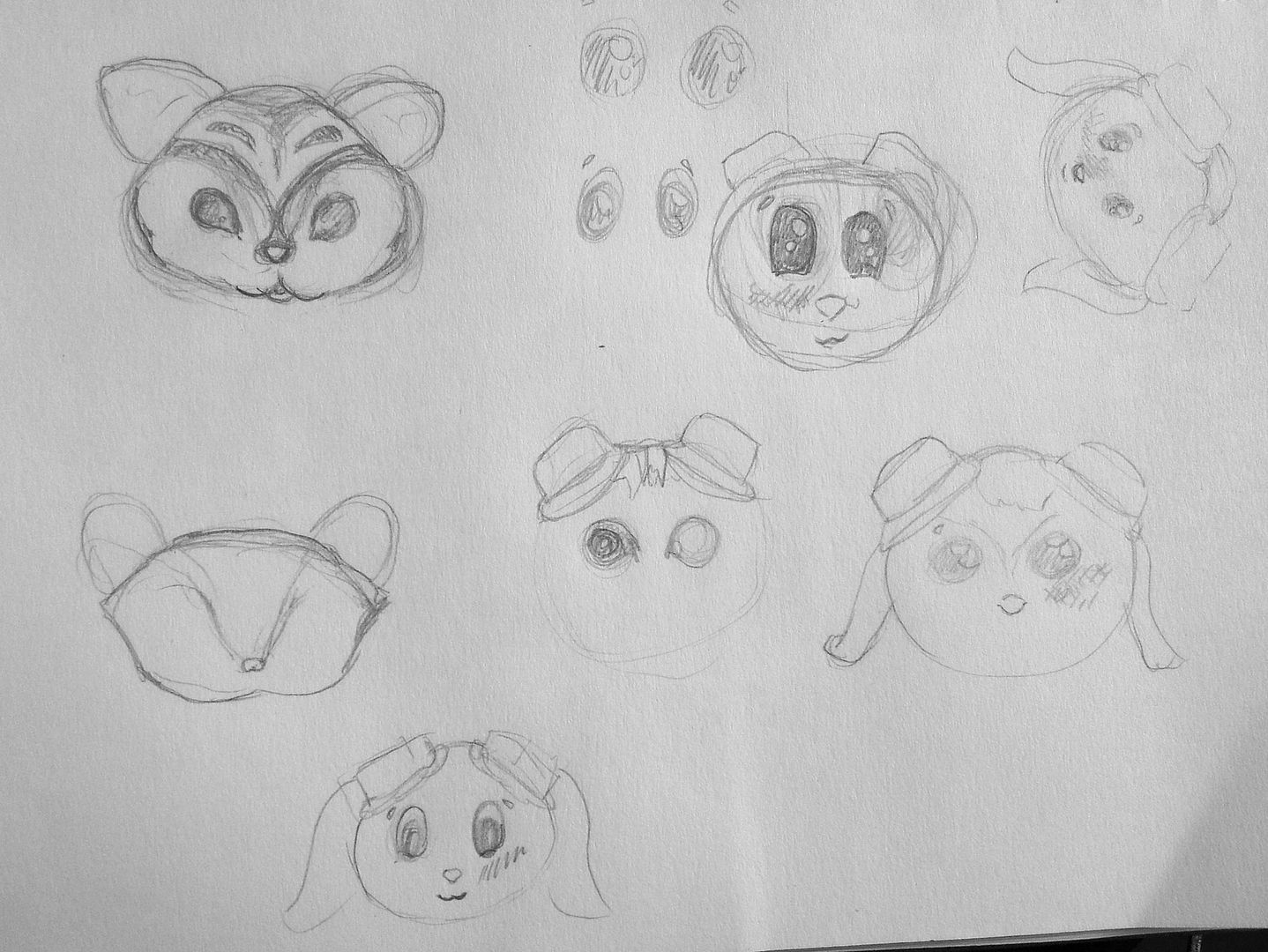 There is more happening and I like certain shapes that are coming out of it, but I still haven't quite got that missing piece yet. I know I want cute and charming humanoid/animal characters, with a few edges/ridges influenced by German Expressionism. They need to be more unique than these though so onwards to more designs! :)