A few rough designs I drew on the train last week: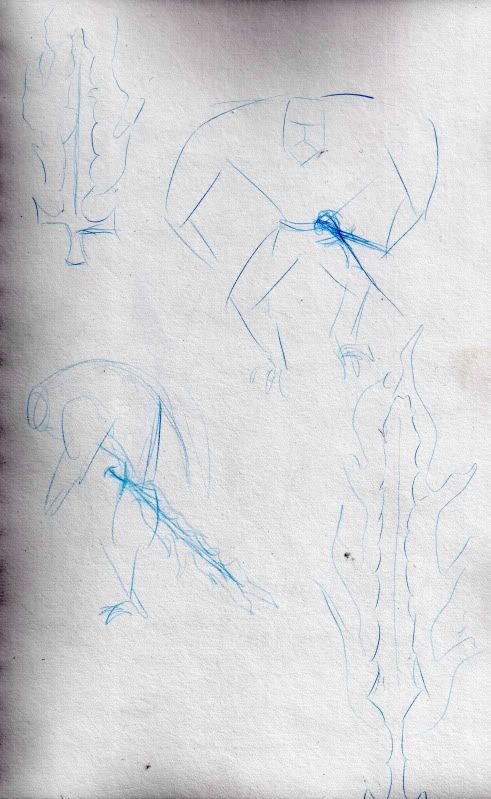 The above image is a bit useless now as Justin recommended that Oni's weapons should be his bloody
great
claws instead of a sword seeing as it's a little unnecessary.
Above are some rough ideas for Kitsune's mount form. I think they're nice but these were from before I decided to try mixing up the animal forms. I may come back to them but we shall see!
A bit of help from Justin with consistency when drawing in 3D and adapting fox body shapes: